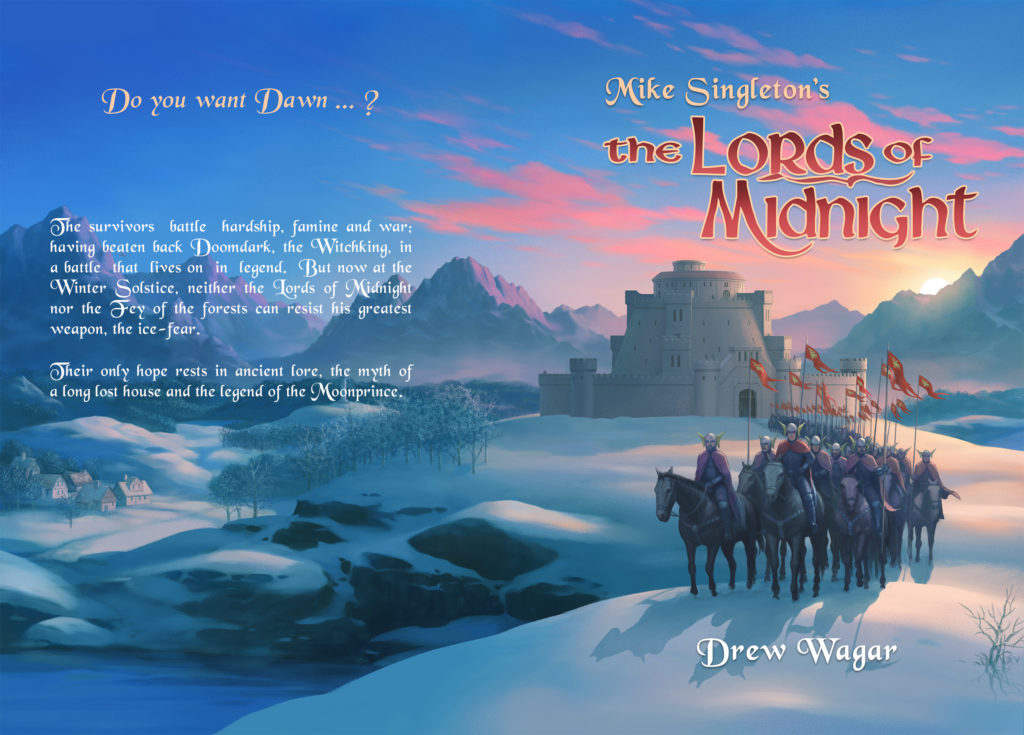 The Lords of Midnight official novel is available to pre-order via Amazon in ebook form which will be launched on the Summer Solstice, June 21 2018. Paperback copies are due in September.
The land of Midnight was cursed into eternal winter many thousands of moons ago.

The survivors battle hardship, famine and war; having beaten back Doomdark, the Witchking, in a battle that lives on in legend. 


But now, at the Winter Solstice, neither the Lords of Midnight nor the Fey of the forests can resist his greatest weapon, the ice-fear.


Their only hope rests in ancient lore, the myth of a long lost house and the legend of the Moonprince.