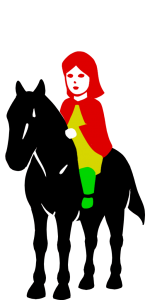 I know that I am a little way off this. But as I've seen the question raised so many times recently, I thought it better to officially post something.
Lords of Midnight is currently moving through its project life cycle. The Android version should be live tomorrow and I will be focusing on the Desktop versions for Windows and Mac, and any other possible mobile variants like Kindle Fire, and Windows Phone. As well as this I will be adding new features and rolling them out over the coming months. This I see as being an ongoing project. I don't see any real reason to put an end date on it.
This brings us to Doomdark's Revenge. Let me say this very clearly, and to be beyond a question of doubt. I WILL be releasing Doomdark's Revenge. That was always the intention. It is important for me on two levels. Firstly, it's only right that the tribute to Mike be both games. Secondly, it is important for me to finish this thing I started so long ago; I never did manage to get a Windows release of the The Midnight Engine that included Revenge. So, aside from everything mentioned above, it will be the very next thing I do. I have spoken with Jure and he is completely on board to produce the graphics in the same faithful retro style. See Tarithel sitting pretty in the corner!
The intention is to get Doomdark's Revenge out before the end of the year. The hope is that it will be much earlier.
The current status is…
Art: We know all the graphics required, and Jure can just work his way through them. All things considered, we know it should take less than 6 weeks for that to happen. That would then free Jure up to get back to his other commitments. Worse case, we can have the game running with original graphics again until his work is finished. But I think I will be bottleneck, not him.
Code: The Midnight Engine, which powers Lords of Midnight now, covers most of Revenge, and the database is all in place. I have once already, to show Mike, run the engine and walked around the Icemark, with all the lords in place etc… The tunnels work. The Mist works. You can recruit characters. What is missing is the Revenge specific enemy AI. The data to drive the AI is in place. So I just need to do a full evaluation of the missing features, and work my way through it.
That is my total commitment for this year. I would like at some stage in the future to address The Citadel, and I need to give consideration for Eye of the Moon. Also, Jure and I have talked about the potential for an updated version of LoM with none-retro graphics etc… And then of course, there is 2014. However, all that will have to wait and be thought about with clear hearts and minds.
But, my commitment to myself, and therefore to you, is to release Doomdark's Revenge. In the meantime, I hope you are enjoying Lords of Midnight.