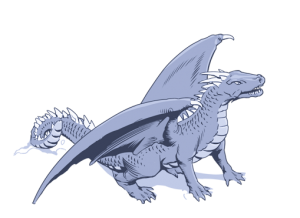 I thought I'd post an update of where things are at, at the moment.
I've been having a bad run of "can't be arsed", this is not just on the Midnight front, but with a number of things. It happens now and then. I think part of this is due to the fact that from October I worked tirelessly on Lords of Midnight right up to release, and then followed the release with two months of updates. In the end, I think it burnt me out a little. That combined with the day job and that I work for some of my clients in the evening as well. The problem is that I have now lost a little bit of momentum and I just need to get that back…
The desktop version is almost ready. I hoped to put it into test a few weeks ago, but didn't because I was waiting to add one more feature, which is the MAP scaling and movement gadget. I did the temporary graphics, but haven't implemented it yet. Once that is in I will make a request of Jure for the final graphics and then upload for test and open the forum for testers.
I intend to formally request Jure start work on Doomdark's Revenge at the start of May, so that is my new goal; I'm going to aim to have the desktop version in test and DR started by the 1st May. And then aim for DR to be ready for at least the Mac App Store  by the end of May.