Latest version of both The Lords of Midnight and Doomdark's Revenge is available across all formats version 2.0.4 (43), depending on store and your update settings, they should become available over the next few days. As always windows and non App Store OSX versions will be available here and here…
This release fully syncs both games with bug fixes and features. I will now be using my time to focus on updates to facilitate a release of The Citadel in the future, and I will post some blog entries on that over the next few weeks. However, if you have any ideas of features that you would like to see implemented, then contacted me and I will look at them. It would be nice to drop a new feature monthly or bi monthly just to stop the apps from stagnating and forcing me to keep the builds up to date.
There are a few new features in this release for both games, so I thought I'd mention them here. I have not had time to update the online documentation, but I will do soon as it doesn't need a release of the app to do so.
ADDED: permanent scrollbar to all scrollable tip windows
It's not always clear that the tip popups can be scrolled, so I made the scrollbars always visible to help with that.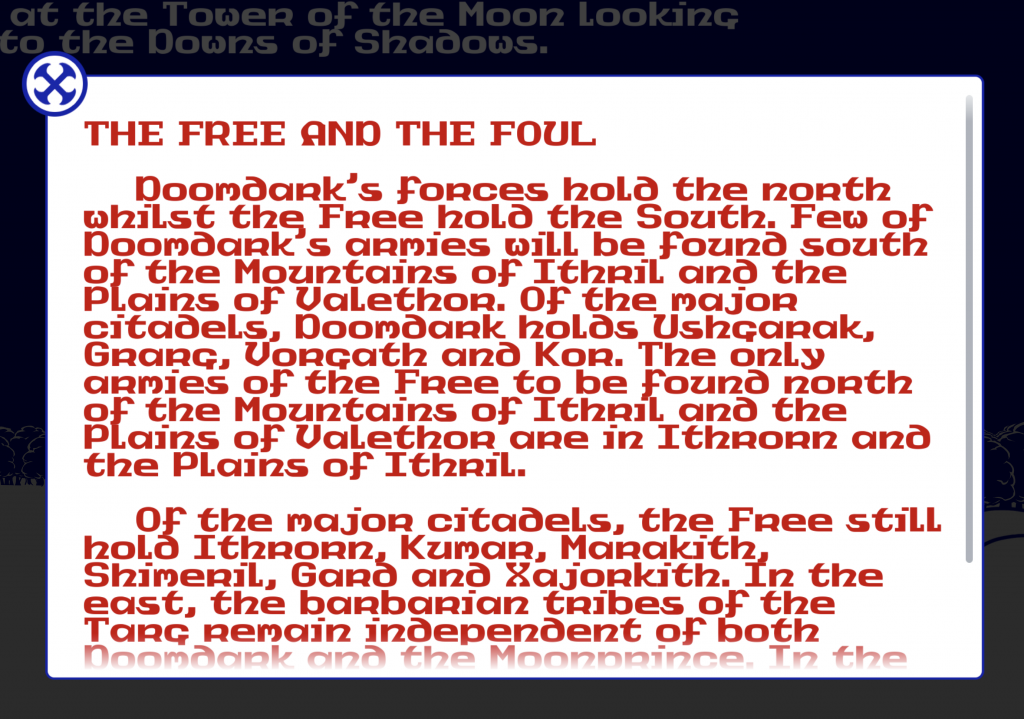 ADDED: panel_map_detailed – clarity behind multi lord select popup
On the map when there are a number of lords at the same location and a number of lords in the surrounding location, the selector popup sometimes looked confusing because of the lords in the background. I have added some fade out behind the popup to make things clearer.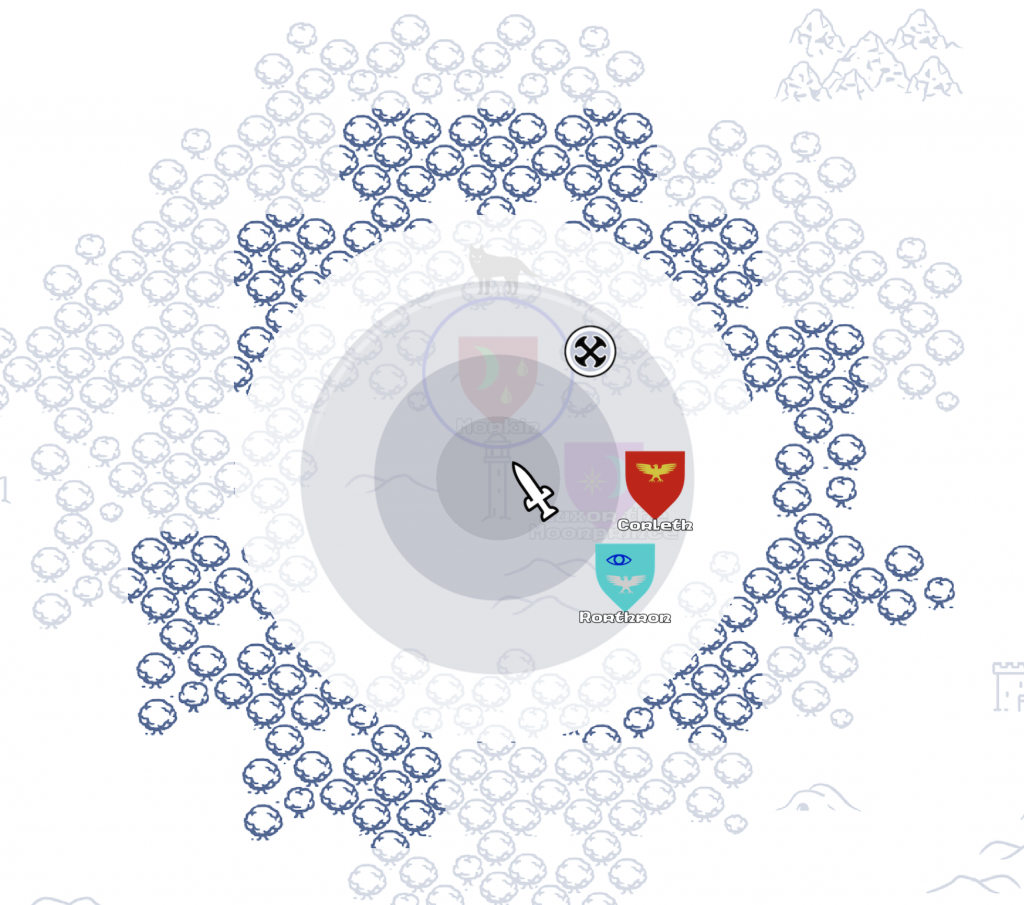 ADDED: panel_look – compass – Long Press
I finally returned the compass to the main look screen. Just press on the screen and hold it for a few seconds (configurable in the options screen) and the compass will popup. Without releasing select the direction you wish to look. I have removed the haptic feedback that used to be there on mobile devices because it no longer feels right and its usage in the situation would fall foul of Apple guidelines.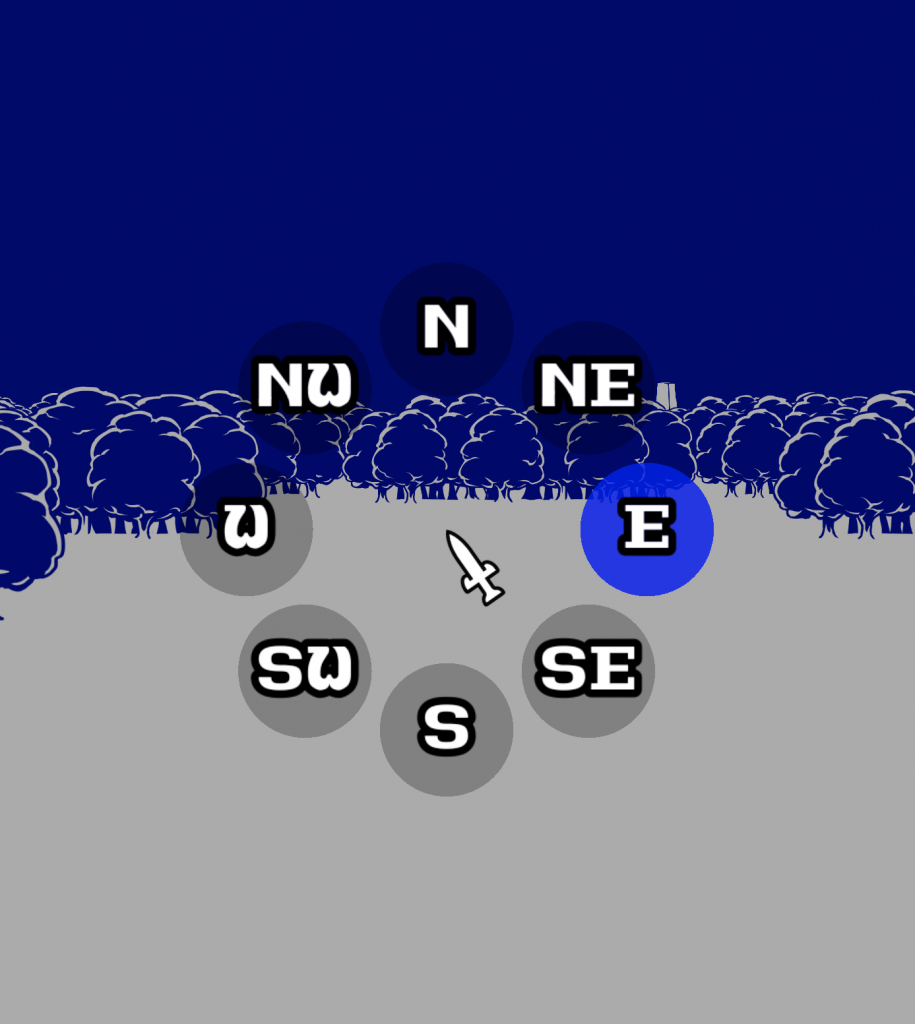 ADDED: panel_look – tool tip to lords on landscaping screen
You can now see who is stood in front of you by a long press on them.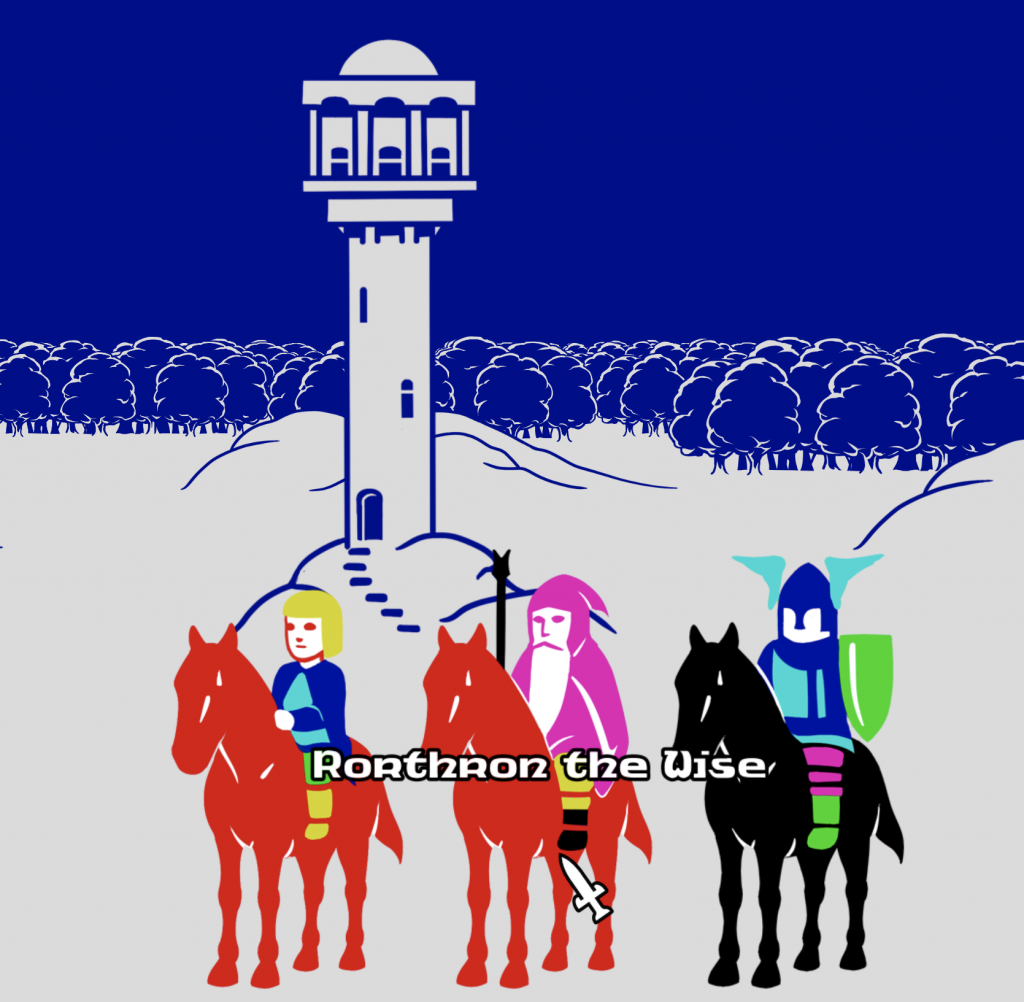 ADDED: panel_look – select lord from landscaping screen
Combined with the above. If you then release while still selecting them (or just press quickly) it will take you to the lords ahead think screen.
ADDED: panel_look – lord name to approach icon on choose actions
When you can potentially recruit or approach a lord, the command window icon will identify which lord you are about to approach.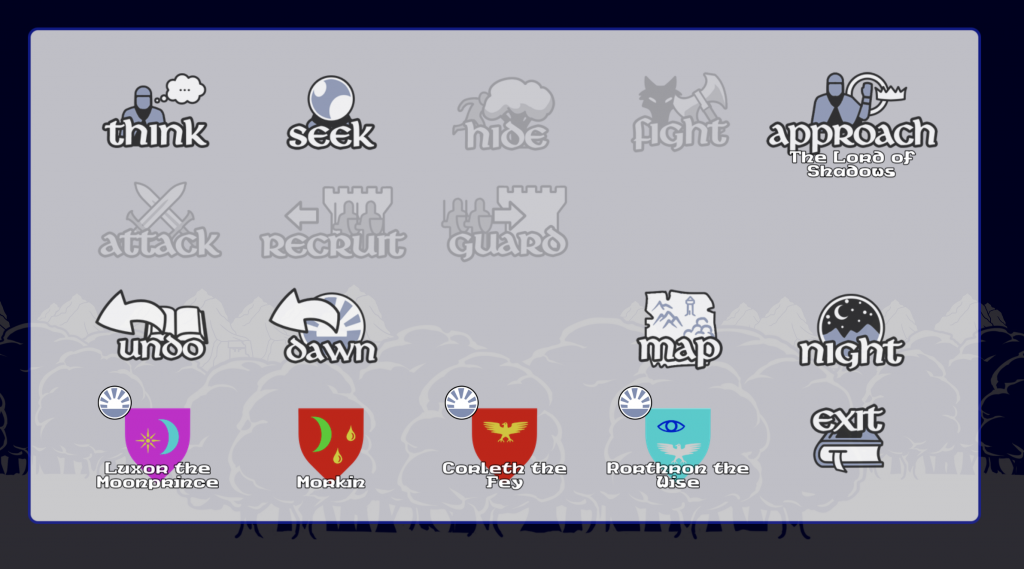 FIXED: panel_select – crash caused by adding a new page / reorganise button
Fixed this crash when a new page was added to the selection screen. This could happen if you pressed the reorganise button or if you visited the select screen after recruiting a new lord. More prevalent in Doomdark's Revenge because of the number of lords.
FIXED: panel_select – [win] missing or corrupt lord names
On windows the lord names were often becoming corrupt on the select screen. This has now been resolved.
FIXED: panel_select – truncated long lord names
Particularly on Doomdark's Revenge grouped lord names would often become truncated depending on your screen size.
FIXED: [tme] – Stop diagonal movement of lord in tunnel
In the tunnels in Doomdark's Revenge it was possible to cut the corner and move diagonally. This has been resolved.