Monthly Archives:
August 2013
Demo of new grouping features from the upcoming update. See here for list of changes…

For those coming back to Midnight, or indeed those new to it, you might want to check out Online Multi-User Midnight –
Midnight/MU
It's a great experience. It's been running now at least 10 years, and you can play the Lords of Midnight Scenario, Doomdark's Revenge Scenario, as well as a host of newly specially created scenarios. The games have been tweaked and well honed to cater for issues caused by Multi-User play, and a number of new features have been added. But essentially, if you are familiar with Midnight, you will get along here.
Register on the game site and on the forum. It's a very friendly community. There are usually plenty people around to help you with training games, although it might be a little quieter than usual at the moment due to holidays.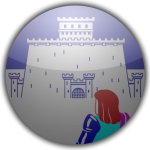 For those of you who have been waiting for it, the Windows version of LoM is now available at www.gog.com